VIRTUAL REALITY TOURS : Experience an immersive, vivid walk through of any place… any space… from anywhere in the world!

What is Virtual Reality?
It is where we can recreate your space in the real world and show it to people in the digital world using the Internet. We use special cameras to photograph your space in 360 degrees and then use special software and editing techniques to make it so the images can be viewed online… either as a still image or as a video. Your virtual reality tour will be amazing to view on a computer and will look fabulous on tablets and smartphones with the screen view moving as the display itself moves!

How can virtual reality help me promote my place?

Get the heart pumping…. strap yourself in and and take a ride!

Great 360 video tour of the Pepper Palace showroom in Sevierville TN

Looking for a new boat? Look no further than this MasterCraft X23
Note: Virtual Reality Tour videos will play on most all browsers, phones and tablets except Safari. If playing on iPhone use Youtube app to view

Here is the Pepper Palace again as a 360 degree immersible and interactive hot linked panoramic tour: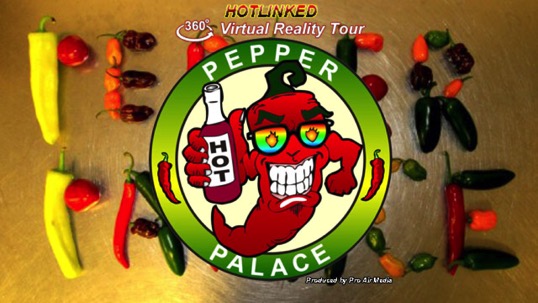 Once your real-life place is turned into a virtual reality, it becomes a valuable tool to help people see your space from anywhere in the world, at any time they want. They help tourists to plan trips, select accommodations, and scope out attractions. Event planners use virtual tours to select wedding venues and plan company events. Spa and salon customers will see how comfortable and relaxing their surroundings will be.

Since most people now get their news and information online, virtual reality can really help to tell the story of your place—making it easy to remember, easy to share, and easy to explain. We can integrate virtual tours with booking and reservation engines, add informational guides, and even put video elements inside your tour.

Virtual reality also gets visitors to spend more time on your website. Some clients see a tripling or even quadrupling of the time spent on their website once they add a virtual tour! An added benefit of having users spend so much time on your website is that they spend less time looking at your competitor's sites.

Here are some other examples of hyperlinked hot-spot 360 degree virtual reality tours:


Here is a great example of how a panorama video can be used to sell a home:


(Excellent YouTube upload example of video tour for agent selling house)
Note: Virtual Reality Tour videos will play on most all browsers, phones and tablets except Safari. If playing on iPhone use Youtube app to view

Here are some practical applications for virtual tours and panoramic videos:

Real estate agents can more easily show and sell homes, businesses and properties.
Tourists can plan their visit to museums, parks, and even whole neighborhoods, cities, and regions.
Travelers can check out hotels, motels, hostels, and campgrounds for their trip.
Couples can look at reception halls and plan wedding details.
Companies can plan conventions, press events, travel, parties, and retreats.
Ticket shoppers can check out the view from their seats in stadiums, arenas, concert halls, and playhouses before they buy.
People can choose restaurants and entertainment options appropriate to their plans.
The potential is limitless!
(Fun and informative example virtual reality tour of Mountain Hope Good Shepherd Clinic in Sevierville TN)


Who can benefit from virtual reality tours?
Real Estate, Apartments, Houses and Cabins For Rent or Sale
Amusement Parks and Tourist Attractions
Hotels and Motels
Local Events
Restaurants, Banquet Halls
Party Rooms
Spas and Salons
Golf Courses and Country Clubs
Convention Centers
Retailers and Shopping Malls
City Chambers of Commerce
Hospitals, Doctors and Dentist Offices
Retirement Homes and Nursing Facilities
Funeral Homes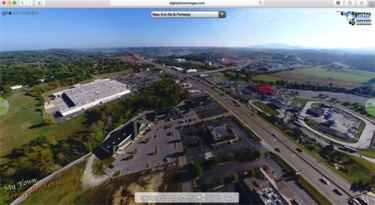 (Experience an Aerial VR tour of Sevierville TN)

CONTACT US NOW to let us know what you want to accomplish with your virtual reality tour so we can let you show off your place to the world.